Welcome from the Conference Committee
On behalf of the whole Conference Committee I am very pleased to invite you to the first IEEE conference which will happen at multiple physical locations connected through a virtual platform and we are proud to announce that IEEE ICCVE has been chosen where this new concept will be applied. Due to the COVID-19 pandemic it became a major challenge to organize international conferences in ONE location due to travel restrictions and changing health policies. On the other hand academia and industry is more productive than ever to innovate and we are in the middle of a major transformation in the mobility industry triggered by digitalization, automation and electrification. So it is important to publish research results and subject matter experts need a dialogue platform to discuss those results. What we are offering to innovators from academia, industry and government is to choose between a physical or virtual format, but in addition we also offer them to participate via support locations. We are aware that international travel might be difficult for the foreseeable future as we are fighting the pandemic at a global level so we give conference participants an option to engage in a localized program in their home market without compromising the global exchange of ideas and results.
We hope that we can motivate you to engage in this conference whether as author, speaker, normal participant or sponsor/exhibitor and look forward to see you either in person or virtually in March 2022.

With kind regards,


Dr. sc. techn. ETH Joachim Taiber
Global Conference Chair IEEE ICCVE 2022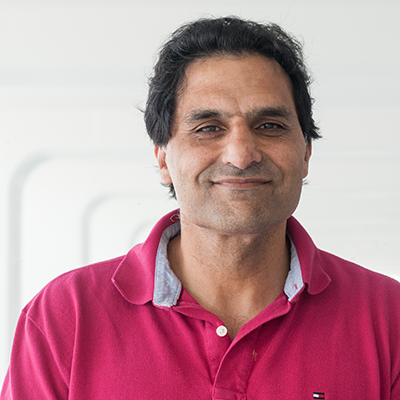 On behalf of the conference committee and Florida Polytechnic University (Poly), I would like to welcome you to the anchor location for IEEE ICCVE.   Founded in 2012, Poly is the newest of the 12 institutions in the State University System of Florida and is the state's only public polytechnic university.  You will be visiting a stunning 170-acre campus with the main academic building  designed by well known architect Santiago Calatrava. Poly is also the home of the Advanced Mobility Institute which has pioneered an open-source autonomous validation and verification system (www.avvc.net). Well known as a world-class destination, the state of Florida grows by  over 300,000 residents every year and has over 116 million annual tourists. This phenomenal growth creates significant transportation challenges which drives innovation in the area of autonomy. In response, the state of Florida was a leader in establishing a legal framework for testing autonomous vehicles as early as 2012. In addition, there are active projects for autonomous public transportation shuttles in the cities of Jacksonville, Orlando, and Tampa.  Argo, one of the leaders in the passenger autonomy space, is testing vehicles actively in Miami. Interestingly,  even planned communities such as The Villages, Seaside (of The Truman Show fame), and Babcock ranch have also embraced the utility of autonomy.  Finally, the state of Florida has invested in a world-class testing facility called Suntrax which is only six miles from the Florida Polytechnic campus.  We hope you enjoy your visit to the sunshine state.

Rahul Razdan
General Co-Chair Americas/Global Hybrid Platform IEEE ICCVE 2022
On behalf of the support locations and as chief representative of the European and the Asia region, it is my pleasure to send you a warm welcome to engage in the ICCVE 2022 conference platform, where we want to encourage a global dialogue between subject matter experts and innovation leaders from the different world regions. 
As the automotive and mobility market is transforming through connectivity, automation and electrification, we observe different dynamics in the world regions with respect to speed of transformation and technology adoption which is influenced both by government regulations and market forces. 
The European market has countries such as Norway or Sweden, which are leading in relative EV market share, even at a global scale. With developing their own operating systems, leading European OEM's such as Volkswagen and Daimler are choosing a strategic direction for the further digitization of their vehicles. Connected vehicles technologies are also expected to be a fundamental component of automated driving. 
The China market, which is the largest automotive market in the world, is leading in absolute numbers of electrified vehicles sold. There are over 30 closed CAV testbeds in China and the length of road testing of connected and automated vehicles across China exceeds 2,800 kilometers. More than 100 standards will be developed in China by 2025. Global SG deployment which is relevant for V2X applications has also different dynamics but is very strong in Asia, in particular in China and South Korea. 
The regulatory progress to support deployment of highly and fully automated vehicle is visible in multiple key markets but in particular in Germany, where the legislator just approved as first country in the world a law for autonomous driving (SAE level L4) which is applicable nationwide and will also influence the European legislation. 
We look forward to seeing you next March as participant of IEEE ICCVE 2022, an international platform that strives to gather most innovative minds in the domain of connected vehicle and infrastructure. 
Dongfu Donna Kahrs
General Co-Chair Europe and Asia IEEE ICCVE 2022
Dear Colleagues,
It gives me great pleasure as Technical Programme Chair, to welcome you to the 2022 International Conference on Connected Vehicles and Expo (ICCVE 2022).
The past few years has seen unprecedented disruption in the mobility space, with new technologies, concepts, and expectations from consumers, profoundly changing the way we interact with the urban landscape in our cities and beyond. The impact of Covid 19 has only added to this disruption, changing not only the expectations of consumers with respect to travel, but also the manner by which providers seek to provision solutions for our citizens. ICCVE has since its inception sought to embrace such disruption and to promote new ideas in our community by bringing the very best researchers and practitioners, from both academia and industry, together in a collegiate and cordial setting. This year will be no different. However, the ICCVE in 2022 will be a conference with an added dimension, in which ICCVE itself will also be at the forefront of disruption in the mobility space. Specifically, not only will International Conference on Connected Vehicles and Expo (ICCVE 2022) take its place once again as a venue to promote the very latest developments from the world of mobility and transportation, but also motivated by the desire to mitigate Covid related uncertainty, and by an ever growing societal responsibility to promote sustainability by minimizing long-distance travel, ICCVE22 will be co-located in multiple locations across the globe: North America (Florida) as anchor location; and Europe (Germany) and Asia (India and China) as support locations. We hope that this added dimension will not only allow and facilitate 'live' local participation with the constraint of Covid-19, but also significantly reduce the carbon footprint of the conference.
I believe ICCVE 2022 will be a fantastic gathering of some of the most innovative members of our community. I look forward to welcoming you in March.
Prof. Robert Shorten
Imperial College London
Technical Program Chair IEEE ICCVE 2022